The Fluvial Procession of the Miraculous Image of the Santo Niño happens every third Saturday of January (a day before the grand celebration of the Sinulog Festival, January 18, 2020) This solemn event marks the official start of the Sinulog Festival. It begins by sending Santo Niño to the St. Joseph Parish in Mandaue City to visit St. Joseph, his foster father. The procession continues with a reenactment of the arrival of the image in the Cebu island, to be followed by a mass held at the Basilica Minore del Santo Niño.
Time: 6AM
When: January 18, Saturday
Where: Mactan Channel to Pier 1
Everyone knows the struggle of finding the perfect location to view the fluvial procession. But, here's some good news! Mandani Bay is hosting the Sinulog Fluvial Viewing this year. They are offering locals an opportunity to get an up close view of the event for FREE.
FREE Fluvial Viewing hosted by Mandani Bay
Time: Gates open at 4:30AM
When: January 18, 2020 (Saturday)
Where: Mandani Bay Show Gallery waterfront grounds
The most awaited event during the Sinulog Festival is the Sinulog Grand Parade. This full-day parade showcases the fun and creative sides of the Cebuanos, including locals from different provinces. Streets of Metro Cebu will be raining colorful costumes worn by talented dancers who will be dancing their way to the Sinulog beat along a 6.5-kilometer route.
This year, there are 26 participating contingents who will be joining the parade. They will be performing under Sinulog-based and free interpretation categories.
Sinulog 2020 Grand Parade Kick Off
Time: 9AM
When: January 19, 2020 (Thursday)
Route for the Sinulog Grand Parade
Sinulog Grand Finale and Grand Fireworks
To cap off Sinulog Festival 2020, a grand finale and spectacular fireworks will entertain everyone. Make sure not to miss this wonderful event with your friends and family!
Time: 7PM
Where: Cebu City Sports Complex
When: January 19, 2020, Sunday
Sinulog 2020 Fireworks Displays Sites
It has become a Sinulog tradition for some malls in Cebu to host a grand fireworks display for everyone to enjoy. So, in case you are not around Metro Cebu for the Sinulog Grand Finale and Grand Fireworks, you can still enjoy the sky light up in these fireworks display sites for FREE.
Festival of Lights - Grand Fireworks Display hosted by Ayala Center Cebu
Time: 7PM
When: January 19, 2020 (Sunday)
Where: Ayala Center Cebu (Cebu Business Park)
Pyromagic and Drone Light Show hosted by SM Seaside
Time: 8PM
When: January 19, 2020 (Sunday)
Where: Sky Park, Ampitheater 1
Pyrospectacular Fireworks Show hosted by SM City Cebu
Time: 9PM
When: January 19, 2020 (Sunday)
Where: Open parking area
Get more exclusive news and updates for Sinulog Festival 2020! Visit www.sinulog.ph and have a grander Sinulog Festival celebration.
The fun celebration of the Sinulog festival does not end after the grand finale. In fact, for many years, it has become a tradition for many establishments in Metro Cebu to host an after party. From street parties to bar and club parties, everything gets wilder as the day comes to a close.
So, where exactly can you find these after parties?
Time: 9PM – 4AM
When: January 16 to January 19, 2020
Where: #2 Norkis Cyberpark, A.S. Fortuna Street, Mandaue City, Cebu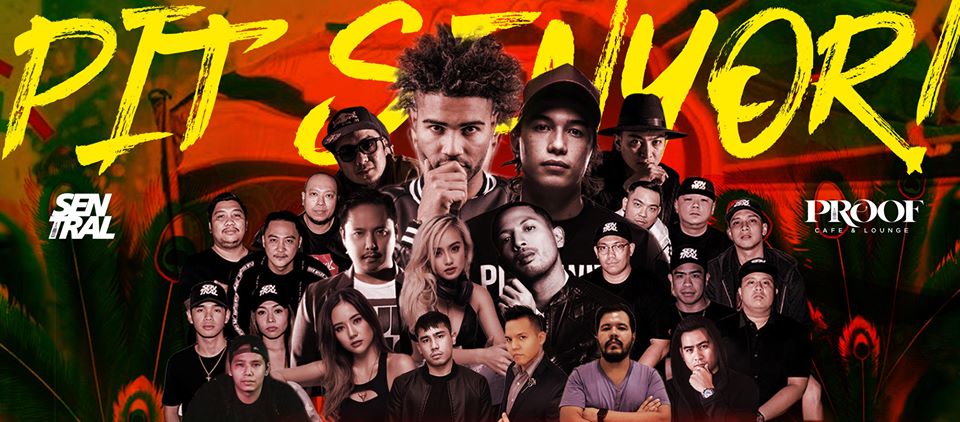 Click here for information about the event.
Time: 2:30PM – 1AM
When: January 19, 2020 
Where: Vibo Place, N. Escario Street, Cebu City
Time: 9PM – 5AM
When: January 14 to January 20, 2020
Where: G-Spot Bar & Gaming, JCA PIZZA Building Rooftop, Salinas Drive, Lahug, Cebu City
Despite the Cebu City government decision last January 8, 2020 stating that there will be no signal shutdown for the upcoming Sinulog Festival celebration. They have just recently announced that they will be imposing the signal shutdown policy to strengthen security measures for President Duterte's visit to grace the occasion.
The said policy will be in force from 4AM to 10AM on Saturday, January 18 in Mandaue, Lapu-Lapu, and Cebu City for the Sinulog Fluvial Parade; and from 12NN to 8PM in both uptown and downtown Cebu City.
For the Sinulog Grand Parade on Sunday, January 19, blocking of phone signals will start from 3AM to 7PM in uptown and downtown areas in Cebu.
You can contact Cebu City's emergency hotlines. Make sure to save their contact numbers on your phone. Or, you can download the Guardian app. It is a mobile application developed by SugboTek, Inc. which is a dispatch and civilian reporting system that gives locals a quick response time in case of emergencies. There will be
200 Guardian responders who will be deployed
during the Sinulog Festival celebration.
Safety always comes first! For emergencies, you may contact these numbers.
Cebu City Emergency or Rescue Number:
161 – ERUF
Emergency Fire Department:
160 – Cebu City Fire Department
Cebu City Police Department:
166 – Police Department
Note: Please be informed that this is a developing article. Any details provided or mentioned will be updated once new information becomes available.